Studio Gynning, Agnetas studio, gallery and home of events, had its opening on the 17th of October 2013.
The first exhibition was of course held and featured by Agneta and her daughter Carolina Gynning and contained sculptures by Agneta and paintings by Carolina.
The opening was a great success for both mother and daughter and they will continue to have at least one exhibition together each year, the next one will be at Ystad Saltsjöbad the 18th until the 21th of April 2014 (at Easter time).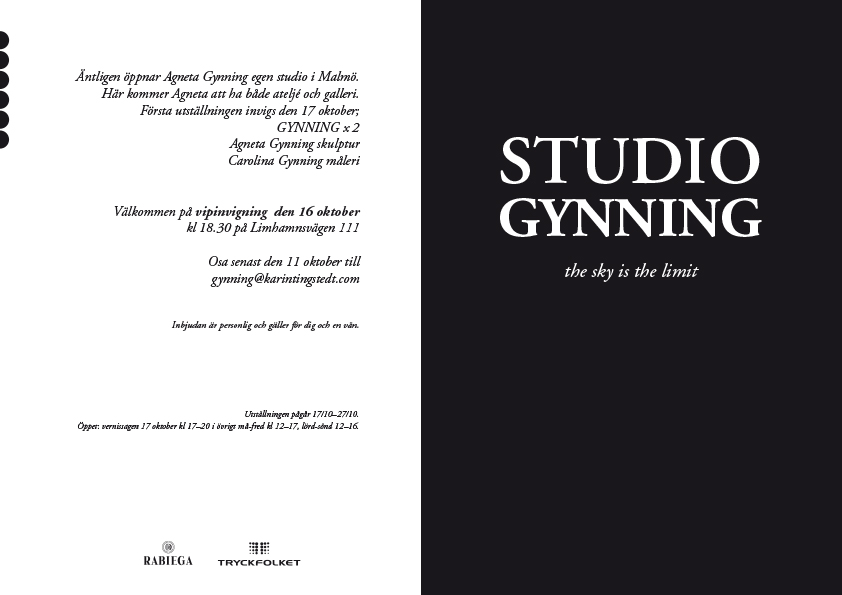 Here's some clips (from the Swedish press) regarding the opening and first exhibition for Studio Gynning:
(clip 1, pdf), (clip 2, pdf), (clip 3, pdf), (clip 4, pdf)